Many of us living in Florida received stimulus money and even a tax refund, deposited into their bank accounts. Why not invest this money in something you and your family will really enjoy! A new swimming pool, outdoor kitchen, or remodel your existing pool.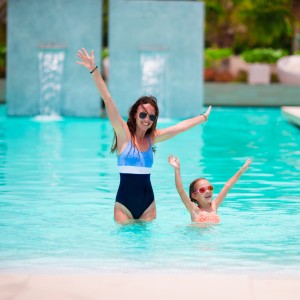 Investing wisely 
It's time to invest in yourself, family and your home with a beautiful backyard oasis. 
Invest in your home
We all know keeping our home up to date is necessary to maintain its value. But creating a tropical oasis in your backyard will significantly increase its value. This investment goes so much deeper than this. 
Invest in your family 
If this past year has taught us anything, it is the value of spending time with family. There is nothing better than a swimming pool to hang out, play games, get some exercise, and relax. You don't have to worry about viruses or getting to close to people you don't know.
Invest in friends 
It's time we start entertaining again, inviting friends over, sitting around the pool and enjoying our beautiful weather. 
Invest in yourself
It's been a very stressful year, it is easy to get run down and tired of juggling all those responsibilities. It is important for our health to take the time to relax and recharge, our mental and physical health depends on it. Don't forget the kids, they need to relax from all the stress, a swimming pool is the perfect way.
Invest in your health
According to Shape Magazine, swimming is a total body workout, "Swimming tackles everything from sculpting your back to toning your arms—all without having to pick up a weight. Rather than needing a plan to work specific muscles, all four strokes work to strengthen your entire body." It is also a great way to lose a couple of pounds, "Those rumors about swimmers and calorie intake aren't false: An hour of moderate swimming can burn around 500 calories. This revs up your metabolism, continuing the burn well after you've stepped off the deck." The article sums up with maximizing your cardio, "Swimming is the ultimate aerobic activity. There is more breath control compared to running, thus an increased demand for oxygen, causing your muscles to work harder."
Dreamscapes Pools and Spas is Central Florida's premier pool builder, from Tampa to Brevard County, Palm Coast, New Smyrna, and Orlando. We have built our reputation on experience, quality, and unparalleled customer service. Our award winning design consultant is happy to help you achieve the backyard of your dreams.
Contact Dreamscapes Pools and Spas for a quote, we are sure our pool construction and design will exceed your expectations.