Whether it is the backyard swimming pool you've always dreamed of or a small spa project, construction is a big investment. Choosing the best builder takes research. Are they reputable? Is their work quality? What about their customer service? How long will they take to get back to me if I have a question? 
These Are Just A Few Things To Consider When Choosing A Custom Pool Builder 
Community reputation of the company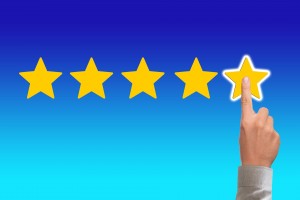 Customer satisfaction is a big indication of a company's reputation. How long have they been working in the community? What type of pools do they specialize in? 
It can be very tempting to go with the first person you see on the internet or a snappy ad on TV, but that doesn't make them the best option.  Make sure there are plenty of real testimonies, a reputable website with previous projects, and an office you can visit. 
Ask for references
Look at what other customers are saying about the company's work. Are most of them happy with their performance? Make sure you see pictures of their completed projects before signing on the dotted line. 
Make sure the company is properly licensed, insured, and registered with the Better Business Bureau 
A swimming pool is a big undertaking and you just can't trust a fly by night crew or a company that primarily builds houses. Make sure they are registered with the Better Business Bureau and have a quality website.
A quality pool builder in Central Florida will ensure everything is taken care of, from the amazing design, installation, and even clean up. When they are finished, all you need is your bathing suit and towel to enjoy your new pool.
Dreamscapes Pools and Spas is proud to be a leading pool service in Central Florida. Our award winning design consultants work closely with each of our clients to ensure their dream oasis. We listen to you and your family's needs to ensure a perfectly functional and beautiful backyard swimming pool. The construction of our pools, spas, and outdoor kitchens are renowned throughout the industry for our exceptional quality, amazing architectural details, and beautiful decor.
Contact Dreamscapes Pools and Spas for a free quote