Thinking of having a swimming pool built in your Central Florida backyard? Here are four key features for the perfect swimming pool. A beautiful quality pool will bring years of fun and enjoyment. Construction of the perfect backyard pool for your family has four key elements.
Dreamscapes Pools and Spas ensures your new swimming pool will be well designed and fits well in the environment. Equipped with advanced pool technology that is energy efficient and will save you money saving in maintenance and cleaning. Built with beautiful quality material that will stand the test of time. Constructed with exceptional craftsmanship.
When you think about your new backyard swimming pool of your dreams, what comes to mind?
Maybe it's a resort style pool in a serene environment, with a shaded deck, lounge chairs to soak up the sun, infinity edge, beach entry, a fun rock slide, and a swim up bar.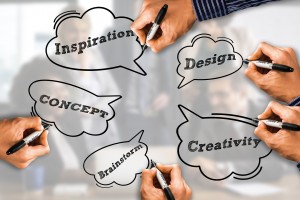 Design of Your New Swimming Pool
It is important to take into consideration your properties physical factors when designing a swimming pool. The configuration of the backyard and other structures. The location of the pool, available utilities, and the sun angles, need to be examined.
Technology Plays an Important Role
Take into consideration the long term cost of operating the swimming pool. Incorporate energy efficient technology will go a long run in saving money in maintenance and cleaning, allowing you more time to enjoy your new swimming pool.
Quality Craftsmanship
Quality and beauty go hand in hand. Quality products and finishes out perform and last a longer time than less quality materials. Which means you won't have to replace or update your pool as often.
A Reputable Central Florida Swimming Pool Builder
Let one of Dreamscapes Pools and Spas award winning design consultants work directly with you in a relaxed, no pressure environment to create your perfect backyard getaway.
We'll work together to design an outdoor living space that reflects your own personal style, taste, and budget.