Having an in-ground swimming pool built in your Central Florida backyard is a dream come true. On the journey to make your dream into reality, you probably have many questions and even more decisions to make. From the design of the swimming pool, materials, ambiance, amenities, staying on budget, and much more.
The first place to start is with a reputable swimming pool builder, Dreamscapes Pools and Spas.
Planning ahead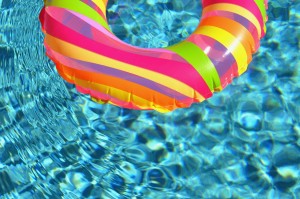 With some advanced consideration and planning, you will be enjoying your new swimming pool in no time. Start with the property, where do you want your pool to go. Most people make the pool the center of attention. Typically close to the house for an easy transition, you also may want to think about where the pool equipment will be located.
Privacy
Privacy is a big reason many people have pools built in the backyard. Obviously a smaller pool will take  up less space, such as a plunge pool, but they are also easier on the budget. They can also free up space for privacy features, such as an elevated deck. Not only will it add to the spaciousness, it can detract from prying eyes from the neighbors.
Compact pools
If you have compact yard, don't worry, courtyard pools are the perfect size. They add character and a feeling of tranquillity. You and the family will swim, keep fit, and relax. If you are looking for a contemporary, modern feel, clean lines with straight edges are perfect. Some accents such as a stone path and tiling in neutral tones. Tall grasses and tropical plants will create an oasis feel.
Amenities 
There is no end to the amenities you can incorporate into your gunite, in-ground swimming pool. Adding a few accents, such as a fire pit, seating, infinity edge, ambiance lighting, ect.
Dreamscapes Pools and Spas professional design team will listen to you and create a design, using the latest 3D design software that meets your budget. If you are looking for a simple budget friendly swimming pool or an exotic backyard resort pool, we have the talent and experience to make your space remarkable at a price you can afford.
Dreamscapes Pools Construction Team is dedicated to making your dream pool a reality. Our skilled craftsmen use only high quality, long lasting, and efficient materials to construct your swimming pool.
Our design and construction team has over fifty years combined experience and provides the highest level of communication and attention to detail throughout every phase of your project.
We work with many financial institutions to ensure your dream oasis come true.