There hasn't been a better time to have a swimming pool built in your Central Florida backyard. Last year was definitely a difficult one, and nobody is really sure when this whole COVID thing will finally be over. 
There are a number of factors that make an in-ground swimming pool a great investment, from increasing the value of your home, an amazing visual appeal, a lifestyle that is relaxing, great form of exercise, to entertaining family. 
More than just a great way to cool down on a hot day, swimming pools add a valuable visual appeal. The latest swimming pool designs and trends such as rock formations with natural waterfalls and slides, vanishing edges, spas, lighting, and landscaping, makes a home more appealing.
In grounds swimming pools have become a personal lifestyle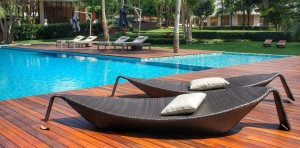 A relaxing, Zen environment, a place to exercise and also spend quality time with family and friends. It's a great way to get some relief from our intensely hot summer days..
Who can resist the elegant feel of a resort. At Dreamscapes Pools and Spas we work with you to create the design of your dreams.
Whether it is a traditional oval, circle or rectangle, to an L-shape, Kidney shape or even Grecian or Roman design, your backyard will look better than you could ever imagine.
Reduce stress and fresh air
Everyday stress can take a toll on everyone in the family! Your very own tropical oasis creates the ultimate opportunity to relax and unwind.
This low impact sport also had a decrease in negative emotions in the participants. Juliane Shulz, a lead researcher for the study said, "It's commonly known swimming is one the best forms of exercise to keep fit but this report has taken a look at the further benefits that a couple of swimming sessions a week can have. It's interesting to see that not only did the wellbeing of participants improve, but it happened almost immediately, which can provide some welcome relief to the stresses of everyday life."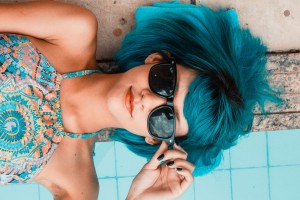 Sometimes we get caught up in our day to day life and don't take the time to spend time outdoors. Fresh air is important for proper brain function. While sunlight provides essential vitamin D. Studies show depression can result from not enough vitamin D.
Your very own private oasis is also the best way to get away from the stress of everyday life, cool off on a hot summer day, and the perfect backyard barbecue.
Dreamscapes Pools and Spas is proud to be a leading pool service in Central Florida. Our award winning design consultants works closely with each of our clients to ensure their dream oasis. The construction of our pools,are renowned throughout the industry for our exceptional quality, affordability, and amazing architectural details.
Contact Dreamscapes Pools and Spas, we are sure our pool construction and design will exceed your expectations.