Everyone wants a swimming pool in their Florida backyard. What once used to be a grueling and expensive process, is now easy and much more affordable! The team at Dreamscapes Pools and Spa works carefully with each client. Going through the construction and design process to create an amazing outdoor lifestyle.
What can you expect during your swimming pool construction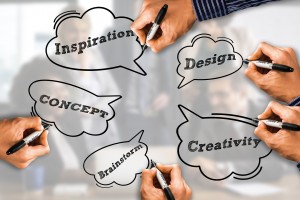 Design Consultation 
During the consultation phase, our award winning team will go over what you envision for your dream oasis. Going over questions such as, who will be using the pool and why. Discussing the depth, shape, and size of the pool. Also, what features you are thinking about. 
3D Computer Technology 
At Dreamscapes Pools and Spas we use the latest 3D computer design technology to walk you through the entire process. You can actually see exactly what your new pool will look like, ensuring all the upgrades and amenities are exactly what you want, saving you a ton of money in construction and maintenance cost.
Pool Layout 
Finalizing the design includes includes an actual layout of where the pool will go on the property. Before construction begins, we confirm you are happy with the placement and layout.
Excavation 
This is an exciting part, the space for the pool is excavated. 
Plumbing
The plumbing and pipes are installed. The complexity depends the pool and water features.
Steel Reinforcement
After the ground is dug out, the structure is reinforced with steel. Giving you pool strength to last decades.
Electric And Gas Components
A breaker box, wire components, and gas connections are installed.
Shotcrete
A coat of shotcrete (a pressurized form of concrete) is applied and creates the shell of your pool.
Pool Tiles
This part really makes your pool come to life, Choosing different patterns and colors to create your own design.
Interior Pool Finish
Not only does this add a beautiful appearance, it creates a durable finish.
Filling The Pool
The time is finally here, we fill the pool with water, balance the chemistry of the water, and ensure everything is running smoothly.