A swimming pool is a dream addition to any Central Florida home. But what if your backyard on the small side? Then a lap or plunge pool is the perfect solution. Even though they are small, they can still pack a punch by adding ambiance and the tropical oasis feel to your backyard. As well as increase your home's value.
Both the lap and plunge pool have most of the perks of a traditional swimming pool, but without needing all that space. You can take them a step further with the addition of lighting, beach entry, infinity edge, jets, and water features.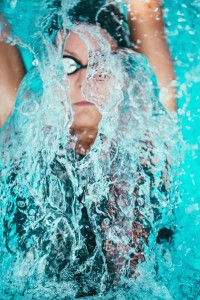 What is a Plunge Pool?
Plunge pools tend to be shallower than traditional pools. Great for lounging, wading, and aqua exercising. They can even have jets to provide massages. The lower cost is a big benefit for the homeowner. The smaller size means reduced water requirements, easier maintenance, and less expensive to heat.
What is a Lap Pool?
A lap pool on the other hand is typically built with healthy and fitness in mind. The Lap pool is usually rectangular in shape, narrow and long, usually about 45 feet in length and ranging from 3 feet in the shallow end and 5 feet in the deep end. Great for a smaller backyard. They are also easier to maintain, since they are quite as big as a traditional pool.
Bottom line 
No matter what size backyard you have, a swimming pool is a great addition to your home. They are a great way for everyone to have fun, get some exercise, and make memories.
The professionals at Dreamscapes Pools and Spas have the experience and expertise to make your dream pool a reality. Our design team will listen to you and create a design, using the latest 3D design software that meets your budget. If you are looking for a simple budget friendly swimming pool or an exotic backyard resort pool, we have the talent and experience to make your space remarkable at a price you can afford.
What sets Dreamscapes Pools and Spas apart is our commitment to the highest quality products, construction, skilled craftsmanship and the best warranties, 'Award Winning' design team, over 30 years of combined experience and great prices!
Contact Dreamscapes Pools and Spas for more information on your backyard oasis and a free quote!