It's the American Dream, a backyard oasis complete with a swimming pool. A private sanctuary for you and your family is more important than ever. While the initial price may seem a little daunting, the value of a swimming pool with amenities for your family and friends is huge. From entertaining, playing, easy way to exercise, and the perfect place to relax. It is also a great investment in your home.
When it comes to an in-ground swimming pool and creating your very own tropical oasis, there a many decisions that need to be made. It is a big investment, in your home and overall quality of life. 
Choosing a reputable and qualified swimming pool builder is very important.
As a leader in the industry, the team at Dreamscapes Pools Construction is dedicated to making your dream pool a reality.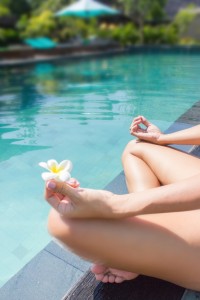 Our skilled craftsmen use only high quality, long lasting, and efficient materials to construct your swimming pool. Our design and construction team has over fifty years combined experience and provides the highest level of communication and attention to detail throughout every phase of your project.
Peace of mind, ensuring your investment is exactly what you want and will last a lifetime.
Our custom swimming pool packages fit any style a variety of modern designs, that are budget friendly.
At Dreamscapes Pools and Spas we go the extra mile to ensure you get the oasis you've always wanted.
Let one of Dreamscapes Pools award winning design consultants work directly with you in a relaxed, no pressure environment to create your perfect backyard getaway.
We'll work together to design an outdoor living space that reflects your own personal style, taste, and budget. Whether it is a simple budget friendly swimming pool or an exotic backyard resort pool, Dreamscapes Pools and Spas have the talent and experience to make your space remarkable at a price you can afford.
What sets Dreamscapes Pools and Spas apart from the rest is our commitment to the highest quality products, construction, skilled craftsmanship and the best warranties, 'Award Winning' design team, over 30 years of combined experience and great prices!
Contact Dreamscapes Pools and Spas for more information on your backyard oasis and a free quote!