Are you ready for that backyard swimming pool? It's basically the American dream here in Florida. When you imagine your new backyard pool, is it the traditional rectangle? There are so many more options when it comes to pool construction. 
Think outside the box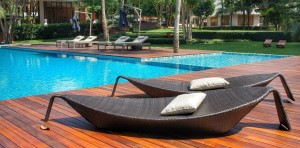 Coming up with great ideas and implementing them can be two separate things. The best place to start is by contacting Dreamscapes Pools and Spas. We make the process easy and fun with our 3D computer technology. This way you can see what everything will look like before construction even begins. 
Modern or Traditional
Ensure you get exactly what you want, zero entry or extra wide stairs, infinity edge to make the best of your view, swim up bar for fun entertaining, seating, custom lighting for beautiful ambiance, a fire feature for those cool nights, the list goes on and on. 
Amenities
In addition to deciding the size and shape of the pool, there are many features that can escalate the overall aesthetics. Such as water features and waterfalls, they create an inviting and relaxing environment, similar to a resort or spa.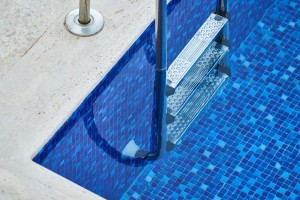 Materials
Make the swimming pool all your own with the materials. The pattern, color scheme, and texture all add to the ambiance. For an artistic look you can add a mosaic border, or dark color finish on the inside of the pool for an elegant look. 
Outside Seating 
Don't forget the seating area around your pool. It will become a focal point, for family and friends to hang out and enjoy the outdoors, as well as the pool. There are may materials, styles and fabrics to choose from to enhance your outdoor area.
Beautiful Landscape 
The landscape around your pool can add to that tropical oasis feel. Flowers, plants, and trees increase the aesthetics. Having your swimming pool constructed in the winter means the newly planted landscape features will look amazing by spring.  The trees, shrubs, and grass will have plenty of time to get established.
You've finally decided to build your dream pool, Dreamscapes Pools and Spas is a great place to start!
Designing the perfect swimming pool for your Central Florida backyard is a delicate balance of art and function. With so many options to choose from, function to ambiance and entertainment, it can be overwhelming. The best place to start is with an experienced swimming pool design team at Dreamscapes Pools and Spas