You have always dreamed of having a backyard swimming pool, but not excited about the price tag that comes with it. Well, now you can cut that cost with an energy efficient swimming pool. 
Energy Efficiency Is Becoming Very Popularity
Dreamscapes Pools and Spas has worked with many homeowners and property managers in creating a beautiful swimming pool that is easy on the budget and utility bills. Making that dream oasis more affordable than you think!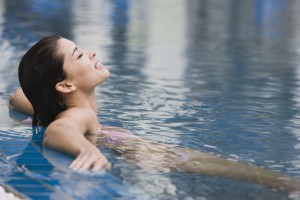 Choosing the Right Finishes 
Keep in mind that darker finishes in your pool will absorb the sun's rays, keeping your pool warm. Which is great if you like the water warm. But if you like it on the cool and refreshing side, you may want to use a lighter finish. Neutral shades are great if you want to enjoy the benefits in between. 
Choose the Right Pool Pump 
A variable speed/energy efficient pool pump can save you up to 90% on energy costs, when compared to other pool pumps. Single pool pumps use considerably more energy, since they need to run longer and faster to do the same job. 
Choose New Technology
The latest 3D design technology makes building a new swimming pool easy and fun!  You can actually see what your new pool will look like, ensuring all the upgrades and amenities are exactly what you want, saving you a ton of money in construction and maintenance cost. Adding features and enhancements during the construction phase cost a lot less than you may think!
Choose a Central Florida's Top Swimming Pool Contractor
Dreamscapes Pools and Spas is proud to be a leading pool service in Central Florida. Our award winning design consultants work closely with each of our clients to ensure their dream oasis. We listen to you and your family's needs to ensure a perfectly functional and beautiful backyard swimming pool. The construction of our pools, spas, and outdoor kitchens are renowned throughout the industry for our exceptional quality, amazing architectural details, and beautiful decor.