If you live in Central Florida, a backyard swimming pool and spa are a must!. There is a growing trend for a backyard oasis, complete with a waterfall, swimming pool, fire pit, caves, slides, and rock garden, everything you need to forget the pressures of life and just enjoy, without ever leaving home!
But Where Do You Start?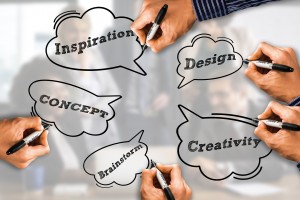 How much of your backyard are you going to devote to the project? Plan out what features you want, spa, waterfall, zero entry, maybe a fun slide.  Will it be a natural pool or a more formal one? Remember additional features will take up space. This is where the design team at Dreamscapes Pools and Spas can really help, with their experience and knowledge your backyard oasis is sure to be everything you've ever dreamed.
Coordinating Colors
Pool, tile, accents, you want everything to compliment each other, be welcoming and relaxing. Mixing and matching is great, just make sure you choose something you are going to enjoy for a long time.
Relaxing Sound
Sound can really add to the overall ambiance and tranquility. Do you have any background noise? A wind chimes, a water feature, plants and landscaping to add a breeze, can all add to the relaxation and peace of mind.
Enough Seating for Yourself, Family and Friends
Seating is important, a few lounge chairs, an area in the pool for seating, maybe even a pergola or outdoor living area. Don't forget all the family and friends that will be over to visit!
There is a lot that goes into the planning a backyard oasis, the Dreamscapes Pools Construction Team is dedicated to making your dream pool a reality. Our skilled craftsmen use only high quality, long lasting, and efficient materials to construct your swimming pool.
Our design and construction team has over fifty years combined experience and provides the highest level of communication and attention to detail throughout every phase of your project.
Contact Dreamscapes Pools and Spas today for a free quote.