If you've been putting off having a swimming pool because they are just too much work and too expensive, think again. Today's technology and automation has made it easier than ever to own and maintain your backyard swimming pool. 
The once bothersome needs of a pool is now all done automatically, controlling everything from sanitizing and maintaining the water, fire features, turning on the lights, heating, the list goes on and on. It couldn't be easier!
A backyard swimming pool is a lifestyle, increasing your quality of life, and now it's easier than ever! Dreamscapes Pools and Spa seamlessly incorporate the pool of your dreams, to create the perfect environment. 
Benefits of Swimming Pool Automation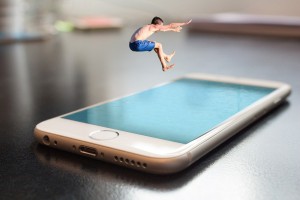 Take control
Remote access allows you to control your swimming pool automation from your smartphone or tablet. With just a few clicks from your phone, you can heat up the spa when you leave work and it will be ready to go when you get home!
Save time and money 
Pool automation saves you a ton of time, they are tailored to match the use of the pool. From smart pool technology, digital wireless controllers, web platforms, mobile apps, automatic pool cleaners, ozone and ultraviolet purification systems.
Energy efficiency 
You can expect a huge savings on water and electricity cost with an energy efficient system. For instance, installing an automated variable speed pump, the pool equipment will only function when necessary. It allows pool owners to design an energy plan for their unique needs, giving detailed efficiency readouts. It will maintain the swimming pool's history, chemical levels, temperature, and mineral content. This will minimize water wastage and minimize energy costs. 
Swimming pool ownership has never been so easy, you can have the fun and luxury experience of having a pool without the financial stress
Pools are an investment, they add value to your home and life. Today's technology has made building, owning, and maintaining a pool more affordable than ever! Financing makes it even easier, you won't have to worry about for it all at once.
The high return on investment, not only in your home, but also in your life. You can spend more quality time with friends and family, relaxing and entertaining.