Think a pool would look amazing in your back yard? Not only is it a great investment, it's tons of fun for the whole family. But where do you start? You can go on the internet and find pages and pages of pool services. The best way to find a reputable company is by word of mouth, this what people are saying about Central Florida's top swimming pool builder, Dreamscapes Pools and Spas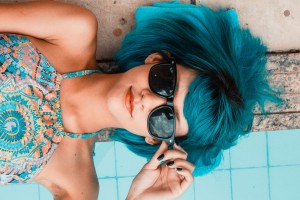 Dreamscapes Pools and Spas were great and built an amazing pool! I wanted a pool that was not like anyone else's and reminded me of being on vacation. The detailed plan that was put together by Michael Shaughnessy was beautiful and exactly what I had hoped for. The project was completed on schedule and the Dreamscapes team went over and above to make sure that everything was done exactly as it should be.
I would highly recommend Dreamscapes Pools and Spas to any discerning buyer contemplating a pool to enjoy for many years to come. Patrick Gillman
Had a great experience hiring Dreamscapes. Their pricing was both fair and transparent. They allowed me to customize the design to get exactly what I was looking for and suggested some very functional additions. Our pool turned out beautifully. I wouldn't change anything. Alison Need
Incredible company! Very thorough, all workers were respectful of us and our property. From beginning to completion was 6 weeks, and beautiful! Coco
Dreamscapes Pools and Spas
Whether you are building your swimming pool during the construction of your new home or in your existing backyard, Dreamscapes Pools and Spas professional design team will listen to you and create a design, using the latest 3D design software that meets your budget. If you are looking for a simple budget friendly swimming pool or an exotic backyard resort pool, we have the talent and experience to make your space remarkable at a price you can afford.
Dreamscapes Pools and Spas Construction Team is dedicated to making your dream pool a reality. We provide the highest level of communication and attention to detail throughout every phase of your project.
Contact Dreamscapes Pools and Spas for your backyard oasis!