Now is the time to start construction of your new swimming pool! Your family and friends will be cooling off and enjoying your new backyard paradise in no time at all.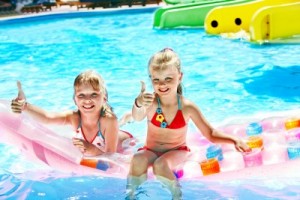 Whether you are building your swimming pool during the construction of your new home or in your existing backyard, Dreamscapes Pools and Spas professional design team will listen to you and create a design, using the latest 3D design software that meets your budget. If you are looking for a simple budget friendly swimming pool or an exotic backyard resort pool, we have the talent and experience to make your space remarkable at a price you can afford.
If you are thinking about renovating or remodeling your existing pool, Dreamscapes Pools and Spas has a team of renovation specialists, who make it easy and affordable!
Enhance your existing swimming pool by refinishing the interior, add new tile, updated pool deck, pavers, a salt water generator, a relaxing rock waterfall, new pump, fun features for the kids and a spa for the adults.
Don't want to worry about the upkeep and maintenance of your pool. We've got you've covered, the newest energy efficient technology makes it simple and it doesn't cost as much as you think. Of course, there is always our professional service technicians who will maintain your water chemistry and keep your pool looking new.
We are lucky enough to live in Central Florida, which means it is swimming pool season just about year round. You may think a custom in-ground swimming pool was out of reach, but Dreamscapes Pools and Spas has made it possible. We value our clients, we personally get to know them, their lifestyle and personality, to custom design the perfect backyard oasis to enjoy for years!
Our design team has over fifty years of combined experience and provides the highest level of communication and attention to detail throughout every phase of your project.
Contact Dreamscapes Pools and Spas for more information