There's nothing better than your very own backyard swimming pool here in Central Florida. Just imagine, walking out your backyard into a beautiful oasis. Both fun and relaxation at your fingertips.
The latest technology has made swimming pools more entertaining and easier to maintain. 
Media Integration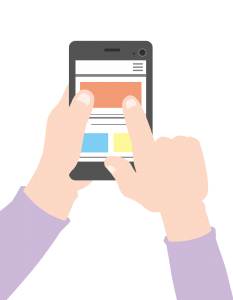 Take the indoors outside with you, including an outdoor kitchen, a seating area, music, a fireplace, WiFi for the computer, and a large screen television, for the big game or a fun movie. Don't forget about comfortable seating and a relaxing spa. 
Automation 
The newest technology means much less maintenance. No more manually testing the chemicals or manually adding them. It is easy to keep your pool clean with an automated salt system, ensuring a consistent chlorine levels and an automated vacuuming system. Control the lighting, pumps, water features all on your computer or smart phone. 
Remote Control 
All the swimming pool features can also be controlled with an app. Turn on the lights, start the fire and water feature, spa, and music, all with just a few taps on your app. It couldn't be easier. Best of all, it can reduce the overall operational costs.
Infinity Pool
The ultimate in luxury is an infinity pool, with the appearance of not having an edge. Creating a spill-over at the edge achieves this effect. The water lows over the side into a drainage area, then it circulates back into the swimming pool. This is an amazing effect, creating a beautiful view.
Sun Shelf
Though once exclusive to high end hotels and exotic resorts, sun shelves are becoming a very popular addition to backyard pools. They are also called tanning ledge or Baja shelf. Typically sun shelves are in the shallow end of the pool, large enough to fit a couple of lounge chairs and maybe an umbrella. They come in a variety of sizes, a popular depth is 10 inches, and range from anywhere between 5 and 8 feet wide and 12 and 18 feet long. They can be easily customized and fit any shape pool.
Custom Shape Pool
One of the many benefits of an in-ground gunite pool is its design flexibility. In fact, the possibilities are endless. So, if the shape of your backyard is not the traditional rectangle or on the small side, don't worry, Dreamscapes Pools and Spas can deliver some amazing options.
A Beautiful In-Ground Swimming Pool Doesn't Have to be Expensive!
Today's technology has made the construction of in-ground swimming pools more cost efficient than ever. The most popular type of swimming pool for Florida is a concrete or gunite construction. The pool's interior is made from cement, sand and water. Then the mixture is sprayed over reinforced and sculpted lightweight concrete, to give a luxury high end custom feel. Lighting timers and pumps can save tons of money in energy savings. 
Dreamscapes Pools and Spas is proud to be a leading pool service in Central Florida. Our award winning design consultants work closely with each of our clients to ensure their dream oasis is achieved. The construction of our pools and spas are renowned throughout the industry for our exceptional quality, amazing architectural details, and beautiful decor.
Contact Dreamscapes Pools and Spas, we are sure our pool construction and design will exceed your expectations.