Wouldn't it be nice to cool off and relax in your own swimming pool after a stressful day? Make your dream a reality with the perfect backyard oasis. Before you begin, you will need to find a reputable swimming pool builder.
Choosing the right company to install your pool will ensure you have a beautiful pool that will last for decades. But there are so many swimming pool builders in the area, how do you find one you can trust? 
When it comes time to choosing a pool builder, there are many options, but realize, not all pool companies are the same. To find the best fit for your property, keep these few questions in mind to protect your investment.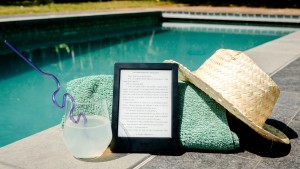 Will the company handle everything?
A quality pool builder in Central Florida will ensure everything is taken care of, from the amazing design, installation, and even clean up. When they are finished, all you need is your bathing suit and towel to enjoy your new pool.
Is the company legitimate?
A swimming pool is a big undertaking and you just can't trust a fly by night crew or a company that primarily builds houses. Make sure they are registered with the Better Business Bureau and have a quality website.
Do a little detective work
Are you able to look at their past work? Do they have any reviews online, word of mouth can go a long way. For instance, look at this recent review for Dreamscapes Pools and Spas, "True Professionals, This was the best quote i received & they delivered, My backyard is now an extension of my house w/ a waterfall, pool, spa, & decking. For meeting all our agreed deadlines, I will always give an excellent rating."
What about the design options?
Your pool should fit your style, needs, and pocketbook. Do they have the latest 3D design software to help you build the pool of your dreams? Gone are the days of cookie cutter pools, today's backyard oasis are one of a kind!
Dreamscapes Pools and Spas is proud to be a leading pool service in Central Florida. Our award winning design consultants works closely with each of our clients to ensure their dream oasis. We listen to you and your family's needs to ensure a perfectly functional and beautiful backyard swimming pool. The construction of our pools, spas, and outdoor kitchens are renowned throughout the industry for our exceptional quality, amazing architectural details, and beautiful decor.
Contact Dreamscapes Pools and Spas for a free quote