The most popular type of swimming pool for Florida is a concrete or gunite construction. The pool's interior is made from cement, sand and water. Then the mixture is sprayed over reinforced and sculpted lightweight concrete, to give a luxury high end custom feel.
Gunite swimming pools allow for unlimited design options, tanning ledges, infinity edges, overflow pools and so much more.. They can be custom built for any size backyard and a variety of finishes, pebble or tile, and colors. They last for generations and add to the resale value of your home.
The award winning design team at Dreamscapes Pools and Spas, can help you have the pool of your dreams, while staying within your budget.
More than just a taking a swim, recent study by Swimming.org found the benefits from having a backyard swimming pool.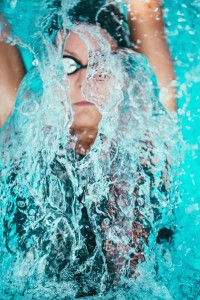 Found that taking a regular dip at your local pool can make you feel happier as well as healthier, with participants reporting an increase of 35% in positivity during a major new four-week study.
The results have also shown that the low impact sport is a tonic for everyday life, increasing levels of sleep quality (+40%) and energy levels (+51%) and fitness levels (+15%) during the course of the study.
Just a few laps a week can have an almost immediate effect, with those donning their swimsuits seeing an increase of 20% in their overall levels of wellbeing after just one week. These levels were maintained for the duration of the study, peaking again at 29% in the final week.
And it seems the soothing qualities of the water could help make the nation less grumpy; negative emotions decreased (-33%) at almost the same rate as positive emotions increased (+35%), suggesting that we could all be water babies at heart.
In fact, a few more laps in the pool could even be the secret to a good night's sleep, with those swimming for more than 2.5 hours a week reporting that their levels of sleep quality improved by over double (60%).