Whether you're thinking about building a small fun in ground swimming pool or a large backyard oasis, it can be overwhelming. From where to start to what type of amenities, upgrades, to maintenance issues, Dreamscapes Pools and Spas can help.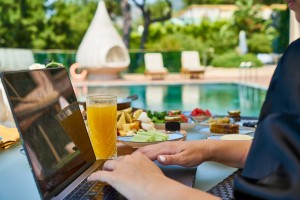 We use the latest 3D design technology to walk you through the process, you can actually see what your new pool will look like, ensuring all the upgrades and amenities are exactly what you want, saving you a ton of money in construction and maintenance cost.
Adding features and enhancements during the construction phase cost a lot less than you may think!
An amazing backyard swimming pool adds years of enjoyment and tremendous value to your home. It is easy to turn a functioning swimming pool into the backyard oasis you've always dreamed about. 
With today's technology building an in ground swimming pool is not as expensive as it once was. It is also an investment that will increase the value of your home and your quality of life. The cost of building a pool is affected by the size, upgrades, finishes, and water features. A free form pool generally doesn't cost any more than a geometric design, rectangle or square, it may even cost a little less.
Whether you are building your new swimming pool during the construction of your new home or in your existing backyard, Dreamscapes Pools and Spas professional design team will listen to you and create a design, using the latest 3D design software that meets your budget. 
To help visualize your pool, Dreamscapes Pools and Spas 3D pool design technology will allow you to simulate walking out your back door to your new pool, from diving in, to relaxing on a float and sliding down the slide.
If you are looking for a simple budget friendly swimming pool or an exotic backyard resort pool, we have the talent and experience to make your space remarkable at a price you can afford.
Our design and construction team has over fifty years combined experience and provides the highest level of communication and attention to detail throughout every phase of your project.
Contact Dreamscapes Pools and Spas for more information and a free quote.