You've always dreamed of your very own backyard swimming pool, and now you've decided to dive in. It's going to be the best summer ever! 
First, finding the best swimming pool contractor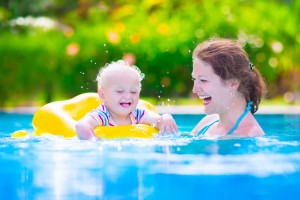 If you google 'swimming pool builder' in your area, you get pages and pages of results. Choosing the right one can make the process simple and easy. Choosing the wrong one can make it a nightmare! 
Dreamscapes Pools and Spas has been building quality swimming pools in Florida for decades. We are proud to create quality backyard oasis for families and communities. 
We believe in quality swimming pools at an affordable price. 
The last thing you want is a swimming pool builder who doesn't use enough steel rebar, gunite, not provide enough skimmer lines, or just one bottom drain, using different pool equipment, or inferior products. The lowest bid isn't always a bargain.  
You also don't want to be pressured into something you don't want or need. Some sales tactics may make it seem like a great deal, only to add to the price later. 
What Dreamscapes Pools and Spas offers
A customized swimming pool designed to fit your needs with no obligations.  Presented with the latest 3D technology so you can see exactly what the finished product will look like. 
Our streamlined communication system and personalized support makes everything easy. Our dedicated and professional team are sure to impress you! Just look at our latest review.
I interviewed 5 pool companies and this was the only one to design what I asked for … size, splash shelf with bubbler and 6 foot sheer decent with a raised area behind the pool.  The pool is big, the deck is gorgeous, the workers all did a great job every step of the way.    The staff and owners have been helpful with follow up.  Its a long process from start to finish, but the end product is everything I had hoped for. Dawn Marie Calo
Contact Dreamscapes Pools and Spas, we are sure our pool construction and design will exceed your expectations.