This is the year you finally decide to have that swimming pool built in your Central Florida backyard. New technologies, designs, and trends have made it easier and more affordable to have the pool of your dreams. It won't be long before you are cooling off, getting the exercise you need, relaxing, and entertaining family and friends around the pool.
It is important to take into consideration not only the benefits of the latest trends, but also the style and character of your home, as well as your needs.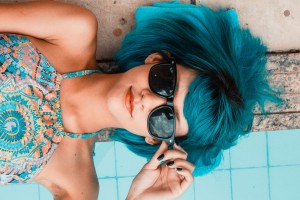 In the past decade, there has been less of a separation between the home and pool. Recently more and more swimming pools are becoming a seamless, integrated part of the home. 
Contemporary homes are incorporating pocket doors with blue or white tile for that crip clean look. But if your home has more earth tones, neutral colors with neat lines may reflect the feel of the home. That modern luxury, feel can be achieved with a dark color pool. 
Technology has reached swimming pools. The newest automation features for 'smart pools' include, being controlled through a smart phone, audio, lighting, temperature control, and a cleaning system. The perfect oasis, relaxing in the perfect temperature swimming pool, listening to your favorite tunes.
Then there are the newest amenities, mimicking a luxury hotel. An infinity edge, rock wall, special fountains, slides, and unique details. To ensure your backyard is a one of a kind getaway.
Award winning Central Florida swimming pool builder can turn your backyard into a private oasis.
At Dreamscapes Pools and Spas we take every step to connect with our clients from the very beginning to after we are finished with your project. While we use the highest quality materials, our swimming pools are well crafted and affordable!
Contact Dreamscapes Pools and Spas for a free quote.