A swimming pool in Central Florida is a win-win investment. Adding value to both your life and your home. The award winning team at Dreamscapes Pools and Spas will personally work with you to design, construct, or repair your swimming pool. As reputable builder, we ensure to work within your budget and in a timely manner, to protect your investment. 
New In-Ground Construction

 
Building a new in-ground swimming is very exciting! Construction can be a bit extensive, they generally follow these steps:
Design Phase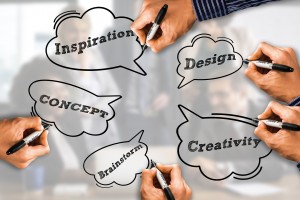 The team at Dreamscapes Pools and Spas has the latest computer technology for truly impressive design. There are a number of design options, shape, tile patterns attached water feature, and surrounding deck. To ensure we get everything perfect, our 3D design allows you to see exactly what it will look like before construction begins. Developing a pool that is both beautiful and functional for your family. 
Permits and Construction

 
Appropriate permits must be approved and obtained before contraction begins to ensure your oasis is compliance with county regulations. As a reputable swimming pool builder, Dreamscapes Pools and Spas works closely with county agency to ensure the proper permits are in order.
Initial Excavation

 
This is typically the most disruptive time, but it is quick. The ground is excavated, stabilized, and reinforced to ensure a solid foundation and decades of fun. 
Deck Construction and Pouring Concrete

 
Once he plumbing is in place, it is time to pour the concrete for the swimming pool and start building the deck. Special measures are taken by our team to ensure the concrete is smoothly set and there are not cracks. 
Stone, Tile, and Features

 
This is the fun part, the swimming pool really starts to come together when the tile, stone and features are set and put into place. 
Electrical Work

 
Electrical appliances, pumps, and filters are getting hooted up and tested. Water is added to the pool and everything is almost finished.