Want to start the new year at a 5 star tropical resort? Why not create that amazing feel right in your very own Central Florida backyard! Relax like you're on vacation everyday and absorb the sun's rays in your very own paradise.
Sit back, escape the everyday stress, and enjoy your time without ever leaving your home or costing a fortune.
Concrete or gunite pools are the most popular and offer the most value. They are also the most durable and last for decades. They can be designed in any shape, size and depth, to fit any size yard.
Take your pool to the next level with a resort type feel with great amenities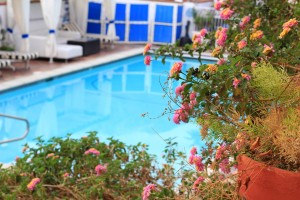 Swim up bars are popular in all the high end resorts and fun for the whole family. Whether you're enjoying a cool drink with friends or feeding the kids lunch, it's fun and convenient.
Just imagine relaxing with the peaceful sound of a cascading waterfall or stone fountain. Created with natural stacked stones and beautiful vegetation for an elegant and privacy.
Soothing peaceful or energetic multicolored lighting will transform your pool with a spectacular glow.
The infinity pool has become increasingly popular. Since it doesn't have any edges it has a 'never ending' feeling. The water actually overflows into a basin and is recycled back into the pool. It can be designed in any shape and has a very luxurious resort feel.
Now is the time to start planing 
If you've ever wanted your very own backyard pool, now is the time. Whether it's new swimming pool construction, remodeling, renovations, or repairs, Dreamscapes Pools and Spas is a leader in the industry. We are proud to offer quality construction at an affordable price. We have built our reputation on experience, quality and unparalleled customer service.
Contact Dreamscapes Pools and Spas for more information.