Just imagine your very own backyard swimming pool. Whether your enjoying the kids splashing and playing, relaxing in the latest inflatable float, getting in a few laps, unwinding poolside in the ultimate lounge chair, or spending family time together with a backyard barbecue, having your own swimming pool is the only way to go here in Florida.
Our goal at Dreamscapes Pools and Spas, is to build a stunning swimming pool and a breathtaking outdoor living area, that is also safe for the whole family.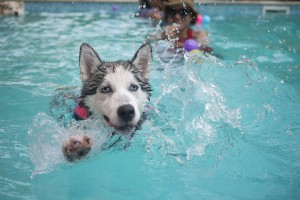 If you have small children or pets, designing a swimming pool so that the adults can have a clear vision from inside the house. Positioning the pool with a clear sight line is a common safety practice. It also makes for a beautiful view from within the home.
No matter how many times you tell them, 'No Running Around the Pool', someone is still going to do it. Non-slip finishes and surfaces are very important.
Saltillo and porcelain tiles tend to be slippery when wet, while travertine or concrete more family friendly.
Another safety issue to keep in mind, is the depth of the pool.  Industry standards are something to think about if you have anyone who will be diving or jumping into the pool.
Fencing is an important topic when it comes to pools. You should definitely know the codes and requirements where you live.. Fences are a protective barrier that will give the homeowner peace of mind.
Dreamscapes Pools and Spas leads the industry for quality construction, safety, and 3D design. Our professional team will help guide each homeowner with the right decision for their amazing backyard oasis.
It's a great time to plan that backyard swimming pool and spa you've always wanted! If you are thinking about investing in a new swimming pool or updating your existing one, contact Dreamscapes Pools and Spas for a Free Quote