You've been thinking about having a swimming pool built in your Central Florida backyard, but you just don't know where to start. You can Google Swimming Pool Builders and get about a thousand results. How can you find a trustworthy company, one that is affordable, but will do an amazing job?
As a leader in the industry, the design and construction team at Dreamscapes Pools and Spas has over fifty years combined experience and provides the highest level of communication and attention to detail throughout every phase of your project.
Our customers are our priority, here is what Ingrid M had to say about her experience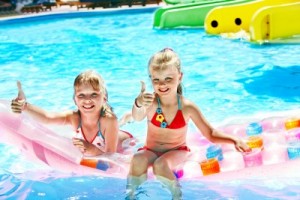 So much goes into completing a pool. Dreamscapes Pools and Spas were extremely organized and attentive to all the details throughout the entire building process. We received several quotes and chose Dreamscapes mainly because of the customer service we received from the beginning. From the original design with the designer/sales person to the completion of the job, they constructed our pool without hassles and in record time of a little over two months.
Price wise, I found them more affordable than the competition and it includes quality products such as  the Jandy Pool Pump and the lifetime guaranteed, mini pebbles for the interior.
Other vendors too gave us great accolades about Dreamscapes and for this and many other reasons, we recommend them wholeheartedly. Mark, the owner, was attentive and always available for the many questions we had. They have won a customer in me for life. We are super excited with our final product an relieved to have made the right choice of having our pool built by them. Thank you So much Dreamscapes. Ingrid M.
Dreamscapes Pools and Spas professional design team will listen to you and create a design, using the latest 3D design software that meets your budget. We encourage you to look at our design gallery and features.