If you've always dreamed about your very own backyard swimming pool, now is the time! Concrete or gunite pools are the most popular and offer the most value. They are also the most durable and last for decades. They can be designed to fit any size yard and any depth.
What Kind of Swimming Pool Do You Envision in Your Backyard?
With so many options on the market today, it is easy to create your perfect backyard oasis. Swimming pool design, water features, waterfalls, lighting, decking, and landscaping. With the help of the award winning design team you and your family will be swimming in their very own backyard tropical paradise in no time at all.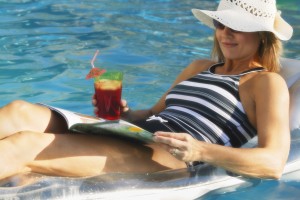 The infinity pool has become increasingly popular. Since it doesn't have any edges it has a 'never ending' feeling. The water actually overflows into a basin and is recycled back into the pool. It can be designed in any shape and has a very luxurious resort feel.
Take your pool to the next level with a swim up bar. Popular in all the high end resorts and fun for the whole family. Whether you're enjoying a cool drink with friends or feeding the kids lunch, it's fun and convenient.
Relax and enjoy your very own tropical oasis with the serene sound of a cascading waterfall or stone fountain. Created with natural stacked stones and beautiful vegetation for an elegant and privacy. Just imagine relaxing with the peace sound of flowing water.
Enhancing your swimming pool with lighting will create the ultimate ambiance. Soothing peaceful or energetic multicolored lighting will transform your pool with a spectacular glow.
Imagine your backyard transformed into a tropical oasis. Nobody will be able to resist taking a dip in the pool, relaxing in a spa, or simply enjoying time relaxing in a fabulous space.
Contact Dreamscapes Pools and Spas for more information on your backyard oasis and a free quote!