When it comes to living in Central Florida, the best solution to the intense heat is a swimming pool! For residential homeowners and commercial properties the decision to have a pool built is an easy one, finding the right contractor may not be so easy. 
Check Out Your Options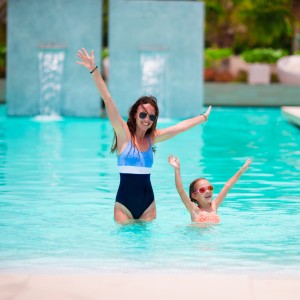 It is important to check out any reviews and swimming pool gallery of the contractor. It seems like every week we hear on the news another, "fraud investigation into a local pool builder after several customers have complained about the contractor taking their money without finishing their pools."
"We saved and budgeted money to finally get our dream pool. It was supposed to be a Christmas pool," Mary Kay Steflik told Click Orlando. "We signed the contract in August. And nothing was happening. He kept having excuses." This is the last thing you want!
It pays to do a little investigation of your own. Make sure they are a local company who will be there when you need them. Check out any reviews and the if their website has a gallery with actual pictures of swimming pools they've built. 
Purchasing a swimming pool should be a fun process. You should feel comfortable with design consultants, it should be a relaxed process, with no pressure and unparalleled customer service. 
Dreamscapes Pools and Spas is a certified and licensed pool and spa contractor by the state of Florida. This means there won't be a disappearing act. With over fifty years combined experience and provides the highest level of communication and attention to detail throughout every phase of your project.
Once you contact Dreamscapes Pools and Spas, we work with you to determine what type of pool you want, size, shape, and amenities. Our 3D design technology allows you to see exactly what your new swimming pool will look like before construction even begins. To ensure you get exactly what you want.