If you've been considering having a swimming pool and spa installed in your Central Florida backyard, now is the time to take action! Outdoor living construction and remodels dominate home improvement projects. And why not, the weather in Florida is amazing all year round. It also adds significant value to your home.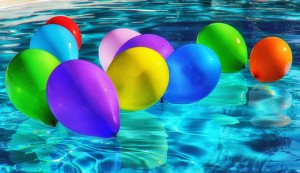 According to a recent survey, pool installations are at an all time high, with a 40% increase this year. 
While there may be a chill in the air, swimming pool fire features are the perfect way to warm up. Not only does it provide some warmth, it also looks beautiful and makes amazing ambiance. In fact, it is the newest trend for backyard pools. 
There are many different types of fire features on the market, each can transform your pool area into a cozy, relaxing retreat.
They typically don't take up much space and won' t break the bank. 
Dramatic Ambiance 
Updated designs materials include modern steel, traditional brick, lava rocks, jewel tone glass, copper scuppers, and classic concrete, they can be gas or wood burning. New remote access and flame monitoring technology make it easy to control. Dancing flickering flames present a striking visual sight as they reflect off the water for a spectacular show. LED lighting can create a magical feel. 
Fire walls are the newest trend, with flames coming out of the top of your pool wall, lighting up the area for that authentic resort feel. Combine your fire feature with water element for the ultimate warmth and tranquility. You have the relaxing fire and the calming sound of water.  It is the perfect way to elevate your backyard. They are a beautiful way to help stabilize the foundation or act as a retaining wall.
You've finally decided to build your dream pool, but where do you start? Designing the perfect swimming pool for your Central Florida backyard is a delicate balance of art and function. With so many options to choose from, function to ambiance and entertainment, it can be overwhelming. The best place to start is with an experienced swimming pool design team at Dreamscapes Pools and Spas. Our 3D computer design system can help you envision your new pool before construction begins.
If you are looking for a simple budget friendly swimming pool or an exotic backyard resort pool, Dreamscapes Pools and Spas have the talent and experience to make your space remarkable at a price you can afford.
Contact Dreamscapes Pools and Spas for your backyard oasis!