Planning an in-ground swimming pool for your Orlando area home is a very exciting time! There are many design elements to consider, from the shape of the pool, traditional or salt water, to the color and amenities, waterfalls and fountains, zero entry or infinity edge. One feature element that should not be overlooked is safety.
Many people consider placing a fence around the pool is the beginning and end of the safety features, but there are many design elements that can maximize the safety of your pool.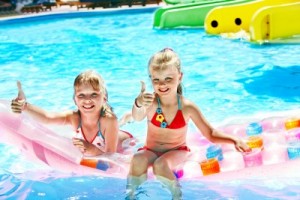 Texture of the Surface: Concrete treated with decorative sealer or color hardener can be slick and slippery when wet. The surface texture of the swimming pool's perimeter should be an integral part of planning to prevent falls. There are many ways to increase the traction and add to the decorative appearance. Such as the addition of clear plastic grit into the sealer, textured overlay or an exposed aggregate finish.
Ladders: Multiple ladders around the pool will ensure easy access for swimmers who get tired.
Depth: Consider everyone who will be using the pool. The traditional backyard swimming pool has a deep end (5 feet or deeper) and a shallow end. An alternative could be a shallow end at both ends, beach entry, or an L shaped pool for a separate deep area.
Lighting: Lighting around and inside the pool improves and adds ambiance.
Water treatment: There are many options in todays market when it comes to water treatment. Bacterial growth can quickly become an issue with Central Florida's heat and torrential downpours. Chlorine is one of the most common treatments, but choose one that will be easy for you and your family to maintain.
If you want to turn your backyard into a beautiful paradise, contact Dreamscapes Pools and Spas.
October is Breast Cancer Awareness Month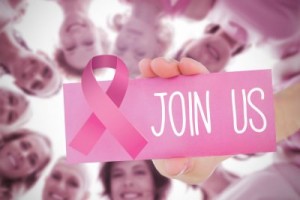 In honor of Breast Cancer Awareness Month, the team at Dreamscapes Pools and Spas, encourages everyone to learn more about breast cancer and support those who are suffering with the disease.
Though we have made great progress in early detection, cancer treatment and finding a cure, we still have a long way to go.