Swimming pools are full of amazing memories, time spent with family and friends, endless summer fun, and the perfect place for well deserved rest and relaxation.
Isn't it about time you had your very own backyard swimming pool? Get started today by calling Dreamscapes Pools and Spas. Until then, here are some fun swimming pool facts you probably didn't know.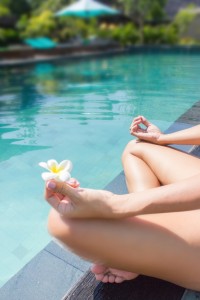 There is enough water in an Olympic size pool to take 9,400 baths. The average bath uses 70 gallons of water an olympic pool contains 660,000.
Why is swimming the best exercise? It uses every major muscle in the body. Including, abdominal core, flexor muscles, glutes, upper and lower back, shoulder, hamstring, and forearm, just to name a few.
The first cruise ship with a swimming pool was the Titanic
How many calories does swimming burn? More than biking or running. Running burns 557 calories an hour, biking 483, and swimming up to 784!
Sixty five percent of American's don't know how to swim.
Florida is the only state that requires lifeguards or certified swim instructors to teach swimming lessons.
In 1896 swimming became a sport in the Olympics, but women weren't able to compete until 1912.
For kids between the ages 7 and 17, the post popular recreational activity is Swimming.
What's the best way to beat the Florida heat? Cool off in your new backyard swimming pool.
Dreamscapes Pools and Spas is one of Central Florida's premier pool builders. We have built our amazing reputation on experience, quality and unparalleled customer service. We have an A+ Rating with the BBB.
Dreamscapes Pools and Spas professional design team will listen to you and create a design, using the latest 3D design software that meets your budget. If you are looking for a simple budget friendly swimming pool or an exotic backyard resort pool, we have the talent and experience to make your space remarkable at a price you can afford.
Contact Dreamscapes Pools and Spas for a free quote.