Why are backyard concrete swimming pools so popular here in Central Florida? Because there is nothing like relaxing by the pool after work and there is no better way to cool off on a hot afternoon than a dip in the pool. But with all the different types of pool materials on the market, which kind is best for your backyard?
Concrete swimming pools are a worthwhile investment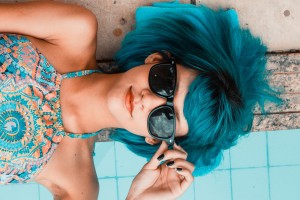 Highest durability 
Compared to vinyl and fiberglass, concrete is more durable and last the longest.
They are easier to clean and maintain. Concrete swimming pools also hold up to the harsh sun and intense storms. With the added bonus of a high return on investment. 
Design choices
The design choices with a concrete pool are endless. Tiles come in all types of shapes and colors, as well as sizes and patterns. Then there are the amenities, create a relaxing retreat or a fun water park. 
Shape and depth 
Concrete swimming pools can be made in any shape and just about any depth. Starting with the shallow end, with a tanning ledge, then go deeper, depending on your family's need.
Having a swimming pool built in your backyard is a home improvement investment that pays for itself in so many ways. From spending quality time with family and friends, increasing the value of your home, makes getting exercise easier, and enhances mental well being.
"Seventy-five percent of pool owners say their swimming pool turns the backyard into an everyday vacation spot, according APSP research. Four out of five owners say it's a great way to entertain guests, and half say it's the ideal place to connect with family and guests," according to The Association of Pool & Spa Professionals.
"Pools, spas and hot tubs are the kind of investments that will provide enjoyment for you and your family year-round. They have the hallmarks of all great home improvements – they add value, enhance livability and beauty, and create a perfect gathering spot for family and friends."