You're thinking about having a swimming pool built in your backyard, but don't know exactly where to start? You go on-line and find pages and pages of pool builders, but you're not sure which one to choose. It is important to find one who is dependable and has great reviews from actual clients.
Dreamscapes Pools and Spas want to share a recent review from Scott Baron
I am normally not one to write reviews. I read them all the time, but never go out of the way to write them. I wanted to write this to give the kudos that Dreamscapes deserves!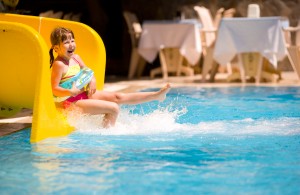 I can assure you, I did my due diligence when choosing a pool builder. I got multiple quotes and also used word of mouth from neighbors/friends. Based on negative feedback or reviews (whether overpriced, poor quality or just a bad experience), I was not comfortable with going with the standard builders many know across central Florida.
Instead, I googled other builders around me in Sanford and came across Dreamscapes. After reading the reviews, I contacted them and knew from the get go they were going to be the chosen one.
If you are looking for a personal experience, an honest family run business and extremely friendly staff, then Dreamscapes will not let you down. From design to completion, the Dreamscapes experience was outstanding.
I'm not going to go into all the detail of the build, but there are two things I want to call out. First, I mentioned honest family run business. Mark and his crew stood by their word and if something went wrong, they were there to correct it, no questions asked. I would be lying if I said everything went according to plan. A couple hiccups occurred and instead of nickel and diming, Mark had his team fix the issues no questions asked. Instead of quoting contract language that may have covered Dreamscapes, they held to their word and made things right. Very impressed with the integrity Dreamscapes showed.
Second, I want to give a special shout out and thank you to Bill (our design consultant) and Mark (owner of Dreamscapes). Bill was great to work with and helped us design our perfect pool.
Mark cares about his company's reputation, his customers and above all his integrity. There are not many companies around anymore that focus more on customer experience/satisfaction vs. bottom line. He has his priorities all in the right places and want to THANK him and all of Dreamscapes for building an amazing pool for our family.