The new year means it is time you built a new swimming pool and spa in your backyard, and take advantage of Seasonal savings. Dreamscapes Pools and Spas will create the backyard oasis you've always dreamed of. You'll want to be outside all day every day!
When you see pictures of swimming pools on-line or in a magazine, they usually have spas attached. They create that relaxing resort feel. But you may wonder how much will it cost? Well, good news, it probably won't cost as much as you think because they typically share resources. This upgrade is definitely worth it, especially after a hectic day, it melts all that stress away. It also adds value to your home.
So, how much will your new swimming pool cost?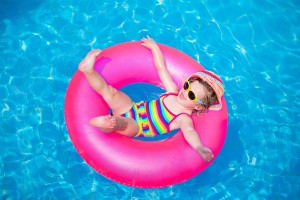 There are a few factors that go into the cost of a new inground swimming pool.
The best way to get a great deal on your dream backyard is to have it built off season. Typically, swimming pool builders are less busy, which means you can save a lot of money!
The size and features of the swimming pool also can make a big impact on the budget.
With today's technology building an in ground swimming pool is not as expensive as it once was. It is also an investment that will increase the value of your home and your quality of life. The cost of building a pool is affected by the size, upgrades, finishes, and water features. A free form pool generally doesn't cost any more than a geometric design, rectangle or square, it may even cost a little less.
Many homeowners are concerned that the pool pumps and equipment may be expensive to operate. That may have been true back in the day, but today's technology has led to energy efficient pumps with programmable timers and variable speeds. This is about a 70% savings in operational costs.
Dreamscapes Pools and Spas is proud to be a leading pool service in Central Florida. Our award winning design consultants work closely with each of our clients to ensure their dream oasis. We listen to you and your family's needs to ensure a perfectly functional and beautiful backyard swimming pool. The construction of our pools, spas, and outdoor kitchens are renowned throughout the industry for our exceptional quality, amazing architectural details, and beautiful decor.
Contact Dreamscapes Pools and Spas for a free quote